Beer Made the Farmer Way™
---
~ Events and Happenings ~
May 17th - Chronic Foods at the Home 40 Taproom from 5:00 PM - 9:00 PM
May 24th - Chronic Foods at the Home 40 Taproom from 5:00 PM - 8:00 PM
May 25th - Chronic Foods at the Home 40 Taproom from 4:00 PM - 8:00 PM
May 31st - Chronic Foods at the Home 40 Taproom from 5:00 PM - 9:00 PM
June 1st - Chronic Foods at the Home 40 Taproom from 4:00 PM - 8:00 PM
June 7th - The Frog Pit BBQ at the Home 40 Taproom from 5:00 PM - 9:00 PM
June 8th - The Frog Pit BBQ at the Home 40 Taproom from 5:00 PM - 9:00 PM
June 15th - Northwest Burger Jam at the Home 40 Taproom from 12:00 PM - 10:00 PM Huck and Bean Ice Cream - Desserts Competing for the People's Choice Award and Grand Championship: Chronic Foods - Burgers with a Cali Twist Twisted Sister - Burgers Frog Pit BBQ - Burgers Competing for the Grand Championship: Scratch the Plate - Burgers Newmans/Hein - Burgers Music by: Die Bruder Jayleigh Ann & The Lost Boys Kara Hesse Two Celebretiy Chefs onsite from Master Chef doing cooking demos!
---
Welcome to Cowiche Creek Brewing Company where we build anything and everything that helps us promote the locally grown hops of the Yakima Valley.
---
---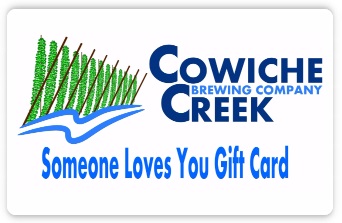 E-Gift Cards available here!