---
~ Events and Happenings ~
March 29th - Chronic Foods at the Home 40 Taproom from 5:00 PM - 9:00 PM
March 30th - Chronic Foods at the Home 40 Taproom from 4:00 PM - 8:00 PM
April 12th - Chronic Foods at the Home 40 Taproom from 5:00 PM - 9:00 PM
April 13th - Chronic Foods at the Home 40 Taproom from 4:00 PM - 8:00 PM
April 20th - Cowiche Creek Turns 2! Summer Pilsner Release at Noon. YPA Rebrand Announcement at 2:30, first 150 people in the door get free logo glasses with the new name. The Fat Pastor here for lunch and dinner. Get your food tickets here! Sieve kicks off at 6 PM for alternative rock done acoustically.
---
Welcome to Cowiche Creek Brewing Company where we build anything and everything that helps us promote the locally grown hops of the Yakima Valley.
---
---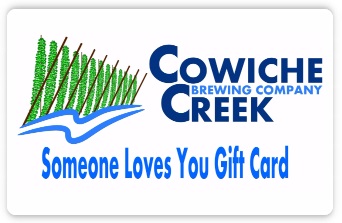 E-Gift Cards available here!